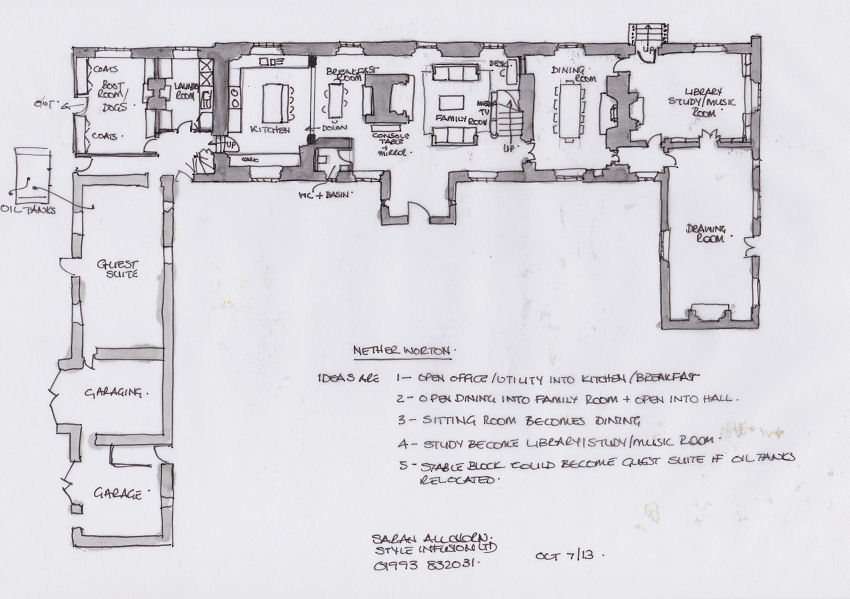 CGI imagery
As well as using hand-drawn, scale sketches, we can bring new designs to life using CGI imagery helping you to visualize exactly how your redesigned spaces will look.
Planning Applications Advice and Processing
We can apply for planning permission for you or simply advise on the process if required.
Design and Space Planning
Producing hand-drawn sketches to scale enables visualization of a design and accurate spacial planning. We are experienced at making the best use of space, whether in a single room redesign or a full redevelopment.
Project Management
We can manage all aspects of a project, from planning through to completion using trusted suppliers and trades.
Mechanical and Electrical Sourcing
Using trusted suppliers and trades we can provide high-end sound and electronic systems and believe clever use of lighting is key to the ambience and look achieved in a final design.
Materials, Finishes & Fabrics Sourcing
We have an extensive list of suppliers and access to materials, finishes and fabrics that will suit every need.
Bespoke Furniture & Joinery Design
We work with trusted trades to produce practical, beautiful and individual pieces either freestanding our built to fit a particular purpose and space.
Coordination & Installation
From full project management of a redevelopment to installation of a kitchen or bathroom, we will source, manage and coordinate all trades to provide a good quality and timely finish.