A redevelopment to sell – rural property, Gloucestershire
Despite many viewings and its idyllic location, this village property was tired and dated and needed a complete overhaul. Sarah was contacted by the estate agents to see if her spatial planning and interior design skills and experience could turn this property around quickly, get it back on the market and achieve a more competitive price.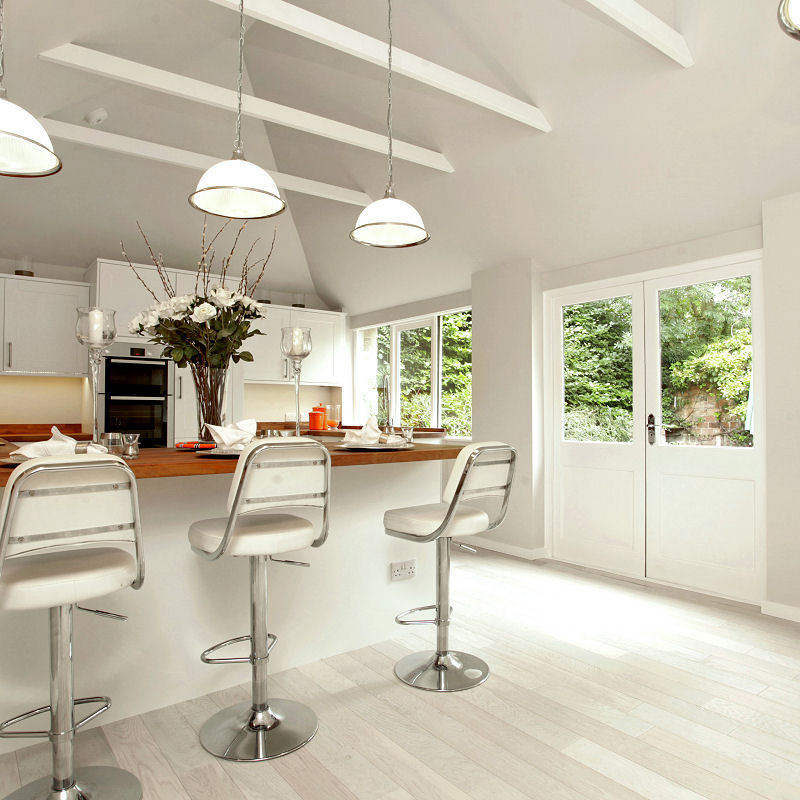 Sarah produced detailed plans to show the owners and estate agents what could be achieved with clever reconfiguration of the space. With estimates to show what sort of budget would be required and in liaison with the estate agents the owners could see the benefit of redevelopment.
Sarah reconfigured the entrance room from what was a dated kitchen into a welcoming entrance hall with access to coat cupboards, laundry room and cloakroom. At the back of the house a large kitchen-diner replaced what was a collection of pokey rooms, to provide a bright and functional open space.
New bathrooms and a shower room were installed on the first floor, providing a more updated, clean and comfortable feel.
With complete interior and exterior redecoration, good use of lighting and new flooring, a spacious home was achieved. The project took three months to complete and the redevelopment resulted in a quick sale.